Access
Please use public transportation when visiting.
Parking violations such as parking on roads and nearby shops are strictly prohibited.
Access to the facilities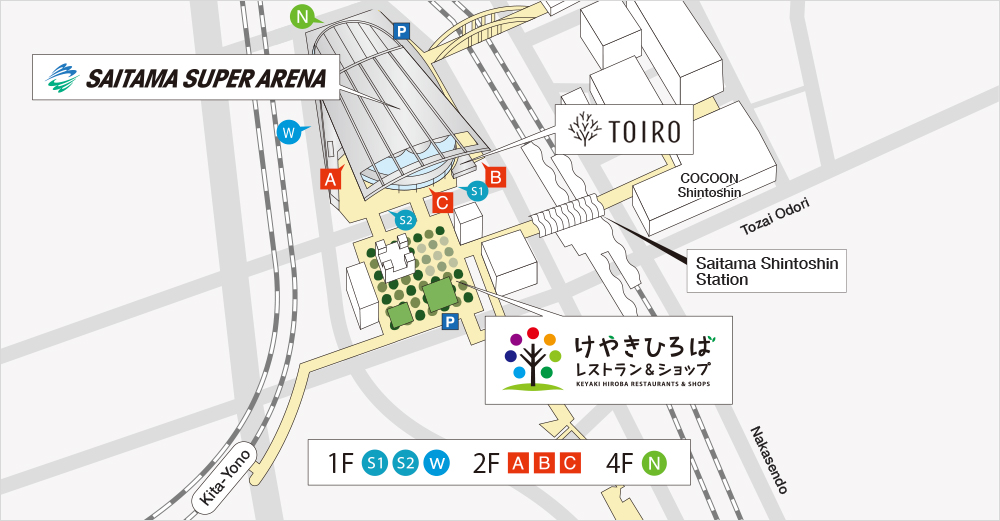 Saitama Super Arena Entrance

Entrances will differ among arenas and halls. Please enter through the gate listed on your ticket or guide.

Stadium Main Arena Hall:

A/B/C/N/W

Community Arena:

S1/S2/C

Exhibition Hall:

S2

Keyaki Hiroba Entrance

Both Saitama-Shintoshin Station and Kita-Yono Station are linked by a deck on the 2nd floor level. Restaurants and shops are located on the 1st and 3rd floor.

TOIRO Entrance

Take the escalator inside the lobby near Gate B on the 2nd floor of Saitama Super Arena to the 4th floor.